A tribute concert and dance for Dave Lemon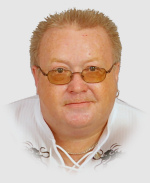 Thank you!
Thanks to all who took part and attended the tribute show on Sunday 8th November 2009 at The Green Park Centre, Wicken Green Village near Fakenham. It was a huge success.
The list of performers was as follows:
Claire Gregory

Thanks to Claire from KLFM who did a splendid job as compere

Bobby Graham

Experienced solo artiste playing country, rock'n'roll, fifties and sixties

Gordon James

The man with the voice and personality, singing country, Irish and lots of favourites

Hi Definition

Specialising in seventies glam rock, this four-piece band have fantastic harmonies and play just about everything!

Kenny Lee and Hustler

Very popular and experienced, a super four-piece band playing great floor-filling material from the fifties to the present day

Marc James

Great vocalist and entertainer, big songs and a big voice to match

Michele Summers

Talented vocalist and acoustic guitarist

Shake Rattle and Roll

Rock'n'Roll played as it should be with guest appearance by John Jarvis

Tequila Sunrise

Norfolk's own country legends.

Terry Edwards and Boomerang with special guest Christine

Well known and much loved country band

The Foot Tappers

Adrian, Nigel and drummer Martin Baldry with special guests Dan Woodman, Dave Ainsworth, Dave Brooks and Marc James

Winston the Singing Farmer

One of East Anglia's favourite entertainers
Thanks to Charlie Steadman from Zebra Express who provided PA, mixing facilities, amplification, drums and other equipment. Charlie, you're a star!
All of the above donated their time and effort free of charge to put on a truly memorable show.
Special thanks to Alan Cannell who orchestrated the whole thing, to the staff of Green Park Centre, to Trevor who supplied such tasty food, to the EDP, Roy at Radio Norfolk, Wayland Radio and everyone who helped make it such a special day.